Best Commercial Dumbwaiters
The commercial dumbwaiter industry has multiple manufacturers on the market today. When looking for a manufacturer to go with it's important that you take the time to research the product and company before you make your purchase. This can seem like an insurmountable task considering the number of manufacturers in business today. In order to help those in the market to purchase a dumbwaiter, this article compares the top manufacturers, offering both pros and cons of each company and the products they provide.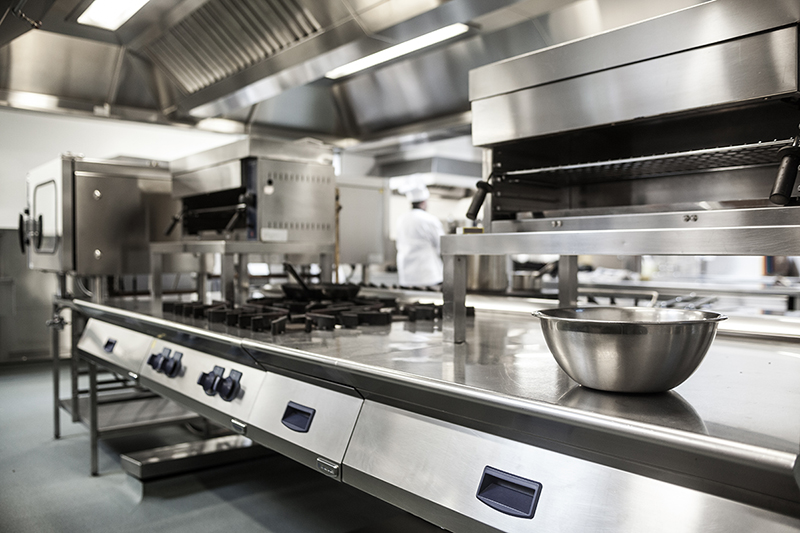 Elevation Innovation Inc., also known as Eilifts, was another commercial dumbwaiter company that I took the time to research. They have some definite pros that set them apart from their competition. One such is that they are fully certified by the Underwriters Laboratory. Underwriters Laboratory is a worldwide independent safety science company. They check the quality of dumbwaiters by thoroughly testing them. While many commercial dumbwaiter companies have had their parts certified by UL, none have gone to the lengths that EIlifts has to ensure the quality and safety of their products. Their dumbwaiters are ASME A17.1 certified in the US and CSA B44 for Canada.
The dumbwaiters provided by Elevation Innovation Inc. have gone through numerous performance tests at their own request. This is not mandatory testing, they voluntarily sought our UL to test their products more thoroughly than any of their competitors. Not only have they gone through vigorous testing, Eilifts has hired them to perform four surprise inspections every year. These inspections ensure that Eilifts is continuously manufacturing safe and quality products. None of their competitors have gone to such great lengths to ensure the safety of their commercial dumbwaiters.
The design of Eilifts dumbwaiters are some of the newest on the market. While many commercial dumbwaiter manufacturers have been using the same design for decades, Eilifts is continuously updating their dumbwaiters. With state of the art technology they are easy to install, taking half of the time than other commercial dumbwaiter models. Their dumbwaiters are also built to last for 25 years no matter how heavily they are used. Elevation Innovation Inc. only manufactures dumbwaiter systems unlike their competition. Each of their main competitors build many different products such as elevators and platform lifts. 100% of Eilifts R&D goes into dumbwaiter system development.
One of the cons concerning Elevation Innovation Inc. is the short amount of time they have been in business. Their company has only been in operation for 14 years while much of their competition have been in operation for several decades longer. They also do not perform their own installation. They rely on a dealer base, like some of their competitors. However, the shorter amount of time they have been in business means that their relationships with their dealer base is not as well established but quickly growing. Eilifts does have quality dealers in every major market in the USA and Canada.
There are several other dumbwaiter distributers on the market. I took the time to look into Ameriglide, US Medical Supplies, Universal Accessibility, Summit and Harmar Ascent. They all sell the same model of dumbwaiter manufactured by Harmar.  While this model is one of the more affordable ones on the market I cannot in good faith recommend it. In fact, the type of dumbwaiter these companies sell is simply a modified version of a stair lift. While it is functional, it is cheaply made. The motor and controller are both attached to the bottom of the car. If the unit was to break down the repairman would have to climb into the shaft and under the car in order to trouble shoot and fix the issue. Due to this fact, this model is quite difficult to repair. The motor is a 90 volt DC motor produced in China. The dumbwaiter car and car gate are cheap and have an institutional look.  They also do not produce a legal code compliant dumbwaiter for commercial use.
I also researched the dumbwaiters from Assisted-Living and Staying Home. Each of these is battery operated; an inefficient design when power can be accessed from the house the dumbwaiter is installed in. For that reason I could not recommend either of these.
One of the major pros of Matot Commercial Dumbwaiters is the length of time they have been in business. Matot has specialized in commercial dumbwaiters for the last 125 years. After being in business for well over a century, you can rest assured that they have expert knowledge of dumbwaiters and the expertise necessary to provide a quality product.
Another definite pro in Matot's favor is how heavy duty their dumbwaiters are. While they offer several different models, their heavy duty commercial dumbwaiters can lift up to 2,500lbs. Technically speaking this model is considered a material lift due to the sheer amount of weight it can carry. Dumbwaiters that have the ability to transport over 500lbs are classified as material lifts. They do offer two other models, one that can lift up to 250lbs. and another that can carry up to 500lbs. These are more commonly used in residential homes, restaurants and office buildings.
Matot's dumbwaiters and material lifts are built to last. Their lifts are some of the most durable on the market and serve a number of different industries and businesses.
While Matot certainly has some positive traits to note, there are several cons to consider. The design of their commercial dumbwaiters and material lifts are decades old models. They have not been updated for quite some time. The newer models on the market operate more efficiently than the commercial dumbwaiters and material lifts that Matot manufactures.
Due to their outdated design Matot lifts are more complicated to install. Installation takes twice as long as newer dumbwaiters. It's a tedious and slow process that will drive up the cost of labor. This leads directly to another negative trait of these lifts. They are some of the most expensive on the market and the cost of installation only adds to the overall cost.
Waupaca Elevator Company, founded in 1957 is another producer that manufactures commercial dumbwaiters.  Like Matot Commercial Dumbwaiters, the length of time Waupaca Elevator Company has been in business is a definite factor in their favor. They have decades of experience manufacturing dumbwaiters.
While Waupaca is a manufacturer of commercial dumbwaiters, they do not handle installation themselves which is quite common for dumbwaiter manufacturers. Waupaca relies on dumbwaiter dealers for installation and their dealer base is quite wide, dedicated, and can provide installation all across the United States. Their longstanding operation in the dumbwaiter industry has allowed them to build relationships with only the most reliable dealers.
Waupaca has some definite cons though. I personally called Waupaca to learn more about their dumbwaiters and simply could not get reach them. After calling multiple times over three days I was finally able to get an employee on the phone. When I began inquiring about their products I very quickly realized that the employee I was dealing with had very little knowledge of the company and the dumbwaiters that they manufacture. Most of my questions they were not able to answer and the interaction was less than friendly. The inability to have even the most basic of questions answered ensured that I could not recommend this company. While they may have a high quality product, working with them would be a nightmare if I was seeking to purchase and install a commercial dumbwaiter.
Inclinator Company of America is another manufacturer of commercial dumbwaiters. They have been in business since 1924, proving that they have a successful business model and an in depth knowledge of the process of manufacturing commercial dumbwaiters. Inclinator also has a very dedicated dealer base. After being in business for this extensive length of time they have built a reliable dealer base. Not only do they have experience with commercial dumbwaiters but residential as well. Most dumbwaiter companies focus solely on the manufacturing of commercial dumbwaiters but Inclinator has experience with residential dumbwaiters which sets them apart from many of their competitors.
When I took the time to call Inclinator Company of America I was unable to get ahold of them until two days of multiple calls had passed. The associate I was finally able to speak to had very limited knowledge of the product and was quite simply unhelpful. The inability to get ahold of them in a timely matter left me with concerns about the overall process of purchasing a dumbwaiter from them. If they couldn't answer my calls to begin with how would I be able to get ahold of them during the purchasing process? Their inability to answer my calls convinced me that the timeliness of purchasing would be much longer than that of their competitors.
Another factor not in their favor is the complexity of their electronics and wiring. Their outdate models are difficult to install and prepare. Performing basic repairs takes longer on average than their competition and would only increase the cost of labor in installation and regular maintenance. The efficiency of this model also suffers due to how outdated it is.
Dumbwaiters.com manufacture Powerlift commercial and residential dumbwaiters. The fact that they are able to produce both types of dumbwaiters is certainly an aspect in their favor. They have successfully been in business since 1991 which may not be as long as Matot and Waupaca, but still shows that they have a successful business model and years of experience in the industry. While most commercial dumbwaiter manufacturers do not handle installation but rely on their dealers, Dumbwaiter.com does their own installation up to certain distances. They also have a longtime relationship with their dealer base who handle installation in farther to reach areas. Another definite pro is that they are able to customize their dumbwaiters to fit each of their customers specific needs. They are flexible on sizing and will work diligently to provide their customers tailor made dumbwaiters.
After taking the time to research the commercial dumbwaiters that they offer I quickly learned that they are one of the cheaper models on the market. Their dumbwaiters are outdated using a chain and sprocket system. This leads to slower functionality, taking more time to go between floors. The architectural drawings and schematics of their commercial dumbwaiters are quite poor. While this may not be readily seen as a problem to the average consumer it makes tech support and repairs more difficult than their competitors.
The biggest con I found when researching Dumbwaiters.com was how dangerous their models are. Their have been multiple injuries reported by the customers who have had Powerlift dumbwaiters installed. One such case lead to the amputation of one woman's arm. While using her Powerlift dumbwaiter she noticed that a can of cat food had fallen out of her grocery bags when being transported from her first floor up to the second floor. While she sought to dislodge it the dumbwaiter began to rapidly descend trapping her arm just below the shoulder. She was stuck that way for 21 hours before she was finally able to get help. The history of injuries surrounding these dumbwaiters ensures that I cannot in good conscious recommend the dumbwaiters manufactured by Dumbwaiters.com / Powerlift.
After completing in-depth research on each of the dumbwaiter manufacturers my first recommendation would be Eilifts. The fact that they have gone through vigorous voluntary testing ensures that their products are safe and also state of the art. This is also a testament to the character of the company. They have set up a system for continual safety checks that is not only not a requirement but a process that no other commercial dumbwaiter manufacturer has set in place. The fact that they are constantly seeking to improve their dumbwaiters is another factor that further determines my recommendation.